PT Nusa Palapa Gemilang Tbk (NPGF) has vaccinated all its employees. This is in line with the government's COVID-19 vaccination program and management's commitment to provide the best service and maintain the availability of fertilizer supplies to customers.
The vaccination program is NPGF's effort to reduce the risk of COVID-19 transmission from and to the community so that NPGF can still provide the best service without any worries from all stakeholders.
"As a public company that is committed to always providing the best service for 24 hours in seven days, of course, we must ensure that all of our employees remain healthy and can work well even in the midst of a pandemic," said Director, Mr. Budi Hariadi. The company's management believes that this vaccination is an effective step to minimize the impact of COVID-19 from and to the community.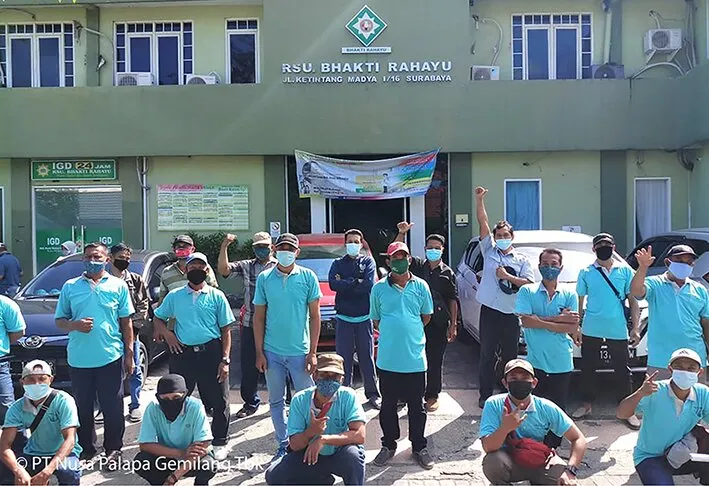 The company carried out the vaccination program in collaboration with the Surabaya City Health Office, which was carried out at the Bhakti Rahayu Hospital, Surabaya. Even though they have been vaccinated, the company's management ensures that they continue to implement health protocols such as wearing masks, washing hands, also maintaining distance, and avoiding crowds. When this news was issued, all employees and top management had received stage 1 and 2 vaccinations. Vaccination is one of the most effective measures to overcome the COVID-19 pandemic.